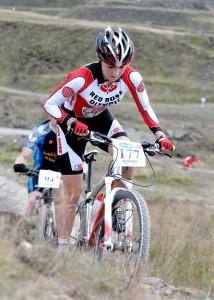 Have a look in the events section to see the upcoming MTB events we have coming up.
We are hoping to run regular coaching sessions on Saturday mornings before our road sessions start.
The sessions will be based on building skills and confidence whilst having fun and getting a work out at the same time.
Good race face Becky, loving the Red Rose kit!