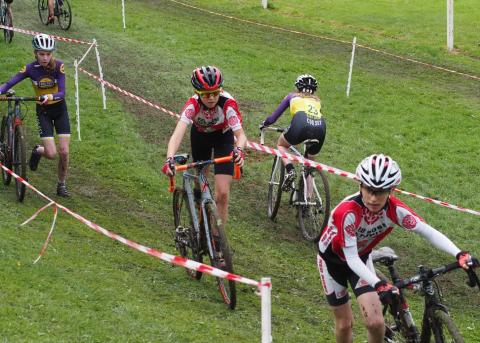 Salt Ayre Cog Set hosted round 6 of the North West Youth League. It was a great day with good course and great catering!
The rain held off but the course was wet and slippery from the showers the day before which made the corners and off-cambers challenging.
All the Red Rose riders performed well but Katie did particularly well coming first in the under 8 girls category - well done Katie.