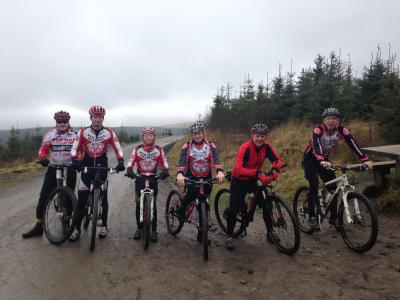 Last weekend saw us out on our MTBs on Saturday and on Sunday!
On Saturday morning we had an MTB specific coaching session and we worked on balance, cornering, track standing and front wheel lifts. There was a mix of ages and abilities but every rider was challenged to develop their skills. Thanks to Jack and Jez for delivering the session.
We are going to be running similar sessions during March so keep an eye out for news.
On Sunday we put our skills to the test around the Red and Blue routes at Gisburn with eight riders braving the elements.