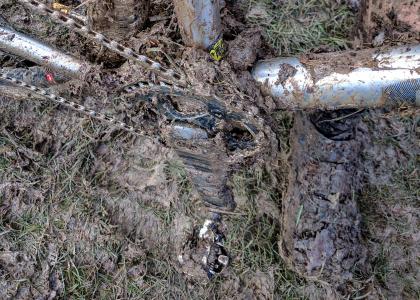 A couple of brave Red Rose riders faced the Yorkshire winter weather at the Ilkley cyclocross race.
It was a challenging course with steep climbs and run ups in the woods and twisty flat sections.
It was raining early on which meant the ground was very wet for the youth race, but by the vets race the course was covered in very thick sticky mud. Grip was hard to find even on the flat sections!
Thanks to Ilkley CC for hosting the event.