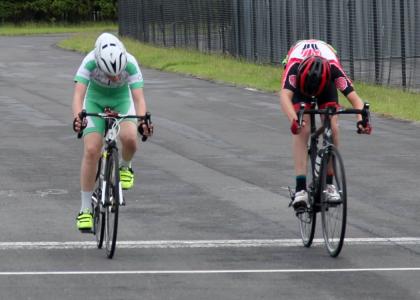 Thursday 28th July saw the last of the Lewis Balyckyi Glasdon Crit Series at UCLAN Sports Arena.
Tom was there representing Red Rose Olympic and just managed to take 4th place by a very slim margin.
After taking part in 17 out of a total of 18 races Tom came 2nd overall based on the best 10 results - well done Tom!